Mandarin
Oral answers: 中国给你留下什么印象?
_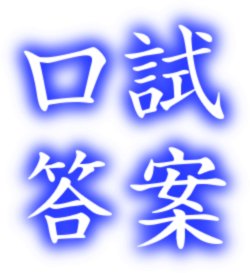 This text is one way you could answer questions like 中国给你留下什么印象? in an oral exam._
我对中国的印象
中国给我许多不同的印象。首先,我认为外国人第一次在中国的时候,他们最初的印象一定是国家的大小。我还记得我第一次去中国,我在山东,意识到那个单纯的省比英格兰大两万六千平方公里。
因为中国是个发展中的国家,所以有的方面没有西方国家那么好。不过,其它的方面已经超过了很多西方国家的程度。例如,中国的公共交通毫不怀疑比英国的好,但英国的公益事业可能比中国的好。这种奇怪的情况是我对中的印象的典型。
My impressions of China
China gives me many different impressions. Firstly, I think that when foreigners are in China for the first time, their first impression is certainly of the size of the country. I still remember the first time I was in China; I was in Shandong, and I realised that that province alone is twenty six thousand square kilometres bigger than England.
Because it's a developing country, some aspects of China aren't as good as those in Western countries. However, other aspects have already surpassed the standards of many Western countries. For example, China's public transport is without a doubt better than the UK's, but the UK's public welfare may be better than China's. This kind of strange situation typifies my impressions of China.
If you've spotted a mistake or you can think of an improvement, please comment below.