Japanese
Duolingo Fandom Japanese vocab CSV extractor bookmark
If you're studying Japanese on Duolingo, you might find the Duolingo Japanese vocab lists on Fandom useful.
Here's a little browser tool to make it easier to import the Japanese vocabulary on those Duolingo Fandom pages into Anki.
It's a browser bookmark that you draw on to your browser bookmark toolbar, and then click when you're on one of the Duolingo Fandom Japanese vocab pages, such as Japanese Skill:Intro 2.
Drag this bookmarkable button on to your browser bookmark toolbar:
Duolingo Fandom Japanese Vocab CSV
Then visit e.g. https://duolingo.fandom.com/wiki/Japanese_Skill:Intro_2
Click on the new button you just dragged to your browser bookmark toolbar.
A prompt to download a CSV of the Japanese vocabulary should pop up. You can select Anki as the program to open it with to import it directly into Anki: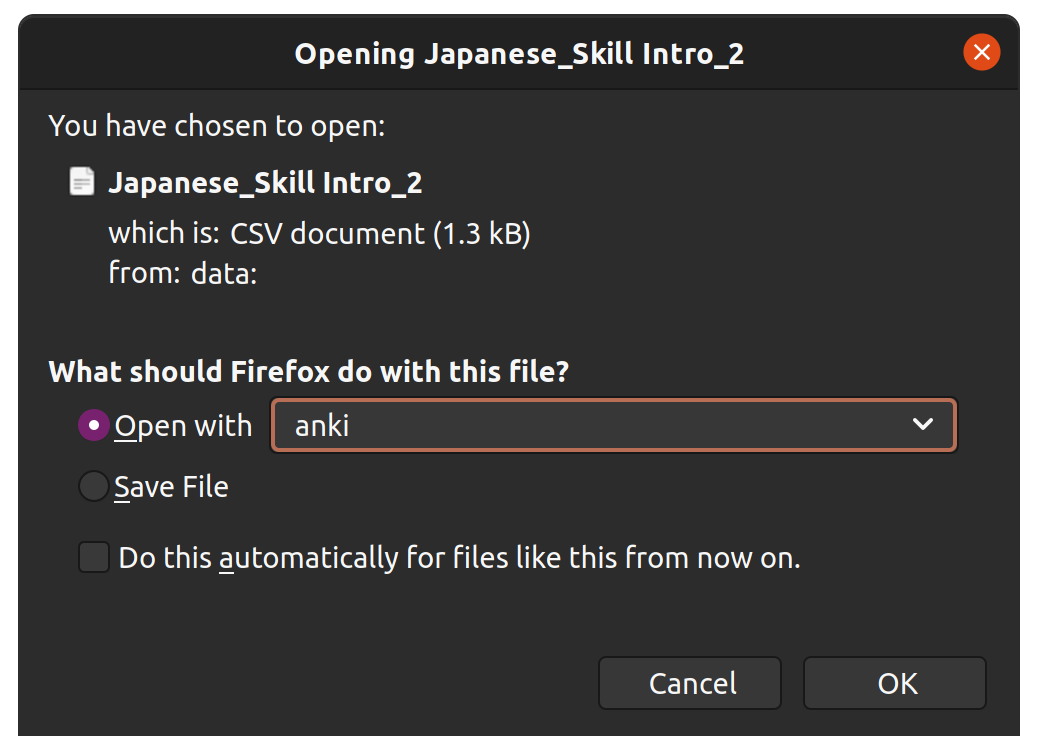 The code for this is from NotesToSelf.Dev.