Mandarin
Oral answers: 你觉得什么能让你幸福?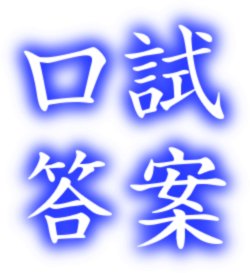 These are a few ideas for answering questions like 你觉得什么能让你幸福? in a Mandarin oral exam.
幸福的要素
幸福应该是留住你已经有的东西,而不是拥有你想要的东西。这说明幸福和悲痛之间只相隔着一种对事物的不同看法。不过,除了佛教徒以外,没有任何人可以一直遵循这个原则。
对我自己来说,幸福有些根本的要素。首先,幸福跟钱有关系。声称钱不是幸福的一个要素是愚蠢的。如果你没办法买食物、衣服、住处这种日常需要等,你并不会得安心。这样看来钱是重要的。
其它的要素来自你跟别人的关系。因为人类是一种群居动物,所以友情是生活里面一个必要的方面。你遇到苦难的时候,朋友们可以帮助你经受住困难。即使你受苦受难,一位好友还可以改进你的心情。所以,友情也是幸福的一个要素。
Requirements for happiness
Happiness is probably keeping what you already have, not having what you want. This shows that happiness and sadness are only separated by attitude. However, apart from Buddhists, hardly anyone can consistently follow this principle.
In my opinion, happiness has a few fundamental requirements. Firstly, happiness is related to money. Claiming that money is not a requirement for happiness is foolish. If you have no way to buy food, clothing, accommodation and other such daily necessities, you definitely won't be able to have peace of mind. Money is important in this way.
Other requirements come from your relationships with other people. As human beings are social animals, friendship is an essential part of life. When you encounter difficulties, friends can help you deal with them. Even if you're really going through hard times, a good friend can improve your spirits. So friendship is also a requirement for happiness.