China
Webinar: "How to get a job in China?"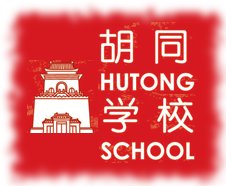 Hutong School got in contact to let me know about a webinar they're running on Thursday 24th May 2012, titled How to get a job in China?
Unnecessary question marks aside, it looks like it should be useful. I'll just copy their email here:
*Webinar content*: - Tools and Channels to search for a job in China - Salary Expectations - Legal & Tax Implications - Chinese corporate culture - Accommodation *Time*: Thursday May 24th, 7pm EDT *Duration*: +/- 45 minutes: online presentation + Q&A *Software*: There is no special software required for the webinar, only a web browser and headset. *Registration*: Please register before May 17th. Reserve your spot quickly – Limit of 100 participants. Participation in this webinar is free. *After registration, participants will receive a link to the webinar with further instructions.*

[Register here!](http://www.hutong-school.com/webinar-how-get-job-china)

*About the organizing entities*: *Hutong School* was founded in 2005 in order to provide Western students, graduates and young professionals internships and Chinese language courses in China. It is the only fully licensed Chinese language school under European management and is the school of choice for anyone who wants to study Chinese or find an internship in China. For more information visit: [_http://www.hutong-school.com_](http://www.hutong-school.com/) *Chinaseite* is the biggest German-China web portal. It covers all categories concerning China, Chinese culture, traveling, history, politics and economy. For more information visit: [_http://www.chinaseite.de_](http://www.chinaseite.de/) *About the lecturer*: *Mr. Jan Wostyn*, Vlerick MBA Alumni, Co-Founder and Director of International Relations at Hutong School, has over 10 years of China experience and is an expert in the field of Chinese Language, Culture and Economic Development.
Get in contact with Hutong School if you have any questions!